Moonstone Pros Accounting
Moonstone Pros is an accounting firm with a highly social & hands-on approach.

Katherine, founder of Moonstone Pros, had been sharing IGTV content and insightful content on Instagram but felt stuck regarding if what she was doing made sense or not. She wanted to gain a deeper understanding on how to best serve her audience and develop a plan to deliver content.
What The Process Looked Like
First, we got on a call to understand her business goals, personality, and marketing efforts she'd tried in the past. We then provided her with a full audit of her social presence based on our findings and set up starting points. The starting points were based on what she felt her business could handle and was already generating results.
On our final call together, we provided Moonstone Pros with their custom-made workflow that they could easily scale the intensity of. We also set them up with a custom content creation workspace on Trello where they could plan and have an overview of their social & online marketing efforts. To summarize it all, we delivered a PDF recap illustrating their workflow to serve as a guide for them and training material for any new hires.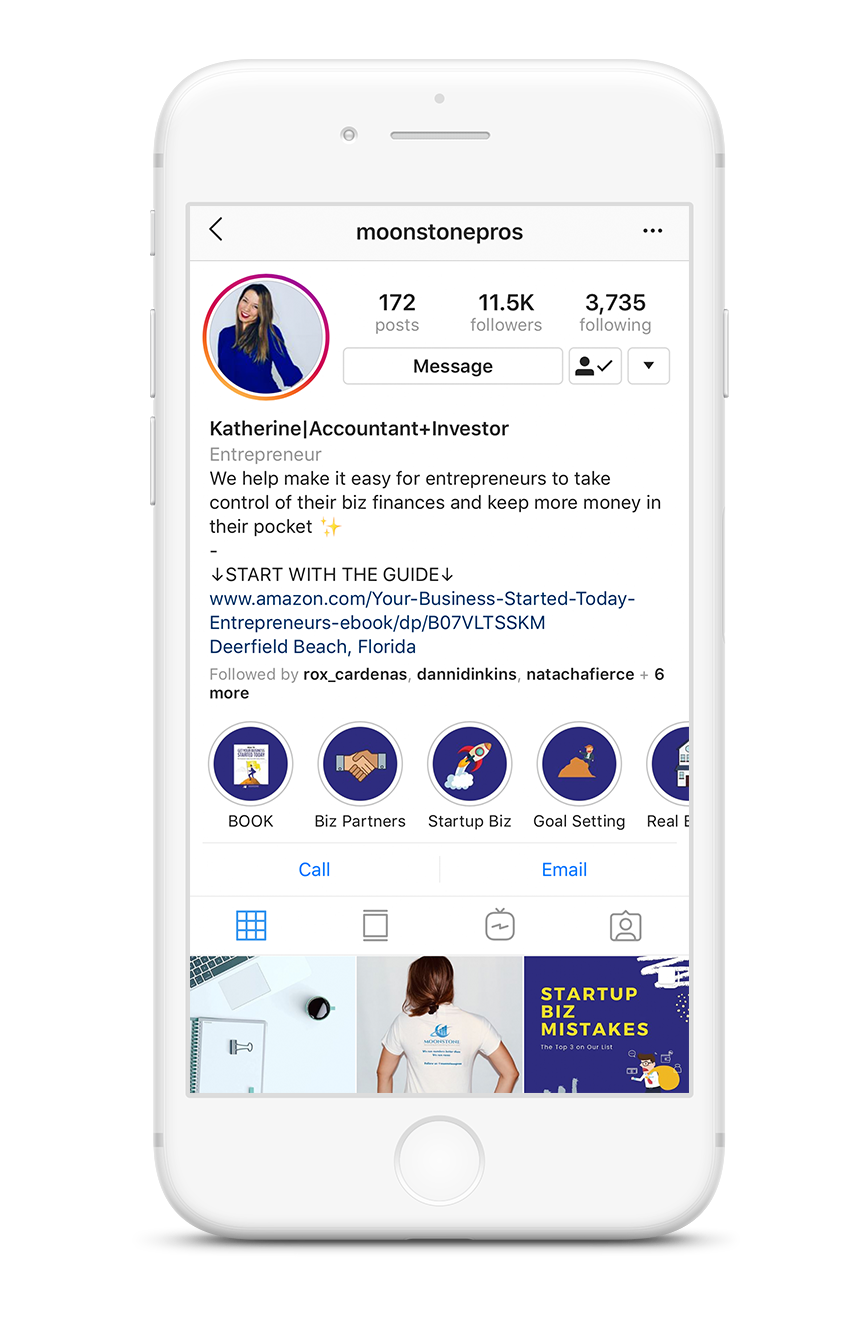 Moonstone Pros learned how to simplify their accounting vocabulary to better speak their accounting-newcomer client's "language", optimize their IG profile for discovery, and how to show up confidently and effectively on social media!
Sometimes content creation seems like a big mess or like there's no ROI in it for you when in reality it's just about creating structure and knowing how to appeal to your potential client's pain points using a new medium.