Tutorial: "Boring" Niche? Here's How To Speak & Write So People Listen On Social Media
Think your niche is boring? Think again. Let's be honest here, some industries can be really boring if you don't know how to talk about them.
It's not a niche problem, it's a vocabulary problem. People are quick to label their industry as boring without realizing it's just their language that needs some work. In fact, if I'm talking a little nerdy here, the Federal Aviation Industry uses plain language. This is language that ensures the audience is able to understand it as quickly, easily, and completely as possible. Although this language is not easy to implement, it pays off in positive results of a perfectly communicated message.
You may not need to implement plain language full force into your social media content, however simplifying your message is key. Part of the reason people just aren't getting it may be all the industry jargon. Unless you're talking to other industry professionals, keep it simple. Think of it like those "for dummies books". Speak and write so clearly a caveman could get it.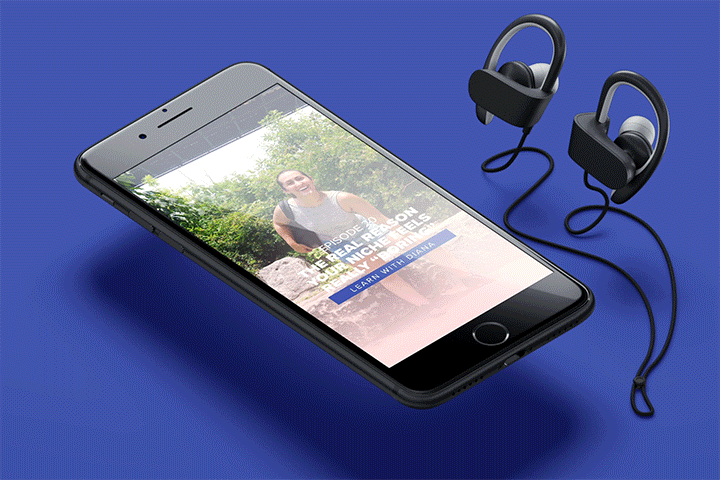 Want to put the lesson in action? Tune in to this IGTV video.
But before you can even get to creating content, you need to know who you're creating for. You see, as industry professionals, we can be hyper-aware of issues our ideal clients tend to have. The thing is that many people aren't aware they have these problems. If they're not aware, they won't stop and care. So you need to speak to the problems people are already aware of having and build up their FOMO (fear of missing out from there).

Here's some starting points to research their problems and language they use to express them:
Go on Amazon and find books or products your ideal customer might use for self-help on the topic. Sort the results by the most popular and see what tags are being used, what people are commenting, and how they express themselves.

Find your competition on social media and see what their audience is commenting on what kind of posts. What's the topic? What are the people commenting?

Start 1-on-1 conversations with current social media followers. Make it all about them being appreciated for their support on your content. Ask them what they would find helpful for you to post. How are they writing out their requests?

Run Google searches and see how the search query starts to auto-populate. This is what many people tend to search for.

Next time, don't be so quick to label what you do as boring. Just because you find other experts in your industry come off as boring it doesn't mean you have to be. At the end of the day, it all comes down to your research and how creative you get with a clear and engaging delivery.